Pete Giffen
Although a new name to comedy, Pete Giffen co-hosts one of Ireland's fastest growing comedy podcasts, Our Wee Podcast. A rising star of Northern Irish comedy, he has performed at The Empire, Lavery's, Market Place Theatre, Daly's, and The Limelight. He was shortlisted for the BBC New Comedy Awards in 2022, So You Think You're Funny UK 2023, and was a runner-up in Show Me The Funny 2023.
Sunday 29th October 2023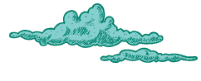 Sign up for our comedy newsletter, for the laugh. We'll send you exclusive offers and remind you how beautiful you are. You can unsubscribe at any time.