Oisín Hanlon
Described as "brilliantly funny" by The Irish Independent, Oisín's high-energy, wild act, comedy has been enjoyed in legendary clubs like The Comedy Store (London) Caroline's (New York), Upright Citizens Brigade (New York), New York Comedy Club and The Laugh Factory (Chicago). He is also co-creator/host of The High and Dry Podcast.
"He's got an appealing, intriguing vibe and a winning, offbeat flow" – Chortle
Sunday 29th October 2023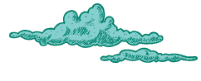 Sign up for our comedy newsletter, for the laugh. We'll send you exclusive offers and remind you how beautiful you are. You can unsubscribe at any time.