Comedy Club Crawl
A hugely popular and unmissable feature of the Festival, the Comedy Club Crawl combines the fun of a comedy club with the craic of a pub crawl. What could possibly go wrong?
Here's how it works: Book your ticket. Arrive at venue 1 on time, grab a drink and settle in for the MC and a comedian. Then head to the next venue where you do the same thing again (drink, sit, laugh).
On Thursday & Friday night, there will be a "Latin Quarter Crawl". And on Saturday & Sunday afternoons, there will be "Uptown" and "Downtown" crawls running simultaneously, with both crawls meeting at the same final venue for your headline act.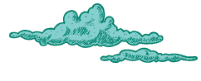 Sign up for our comedy newsletter, for the laugh. We'll send you exclusive offers and remind you how beautiful you are. You can unsubscribe at any time.