Al Porter
After six years away, Al steps back into the spotlight with his most personal show to date, an upfront and upbeat take on his journey to here.

Like old friends catching up, Al gets us up to date on all his relationships — with family, alcohol, his partner of seven years, and even God — with a fresh perspective and big laughs.

This time, older and wiser, he's more relatable and funnier than ever!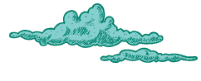 Sign up for our comedy newsletter, for the laugh. We'll send you exclusive offers and remind you how beautiful you are. You can unsubscribe at any time.