Miss Memphis Shell
Miss Shell is a burlesque performer with a little hint of the dark side. Miss Burlesque Ireland Finalist 2016, and regular performer at Galway Burlesque Festival.
Monday 31st October 2022
Monday 31st October, Roisin Dubh
DOORS: 19:00 | SHOW: 20:00 | Age 18+, Limited Unreserved seating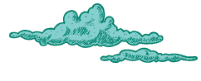 Sign up for our comedy newsletter, for the laugh. We'll send you exclusive offers and remind you how beautiful you are. You can unsubscribe at any time.