The Camembert Quartet
The Late Late Show house band, The Camembert Quartet, led by comedian, historian, and musician, Paddy Cullivan, play on Friday 28. Expect Paddy and the boys to deliver a set featuring everything from AC/DC to Glen Campbell, and Thin Lizzy to Lizzo.
No events found.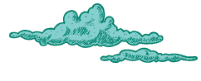 Sign up for our comedy newsletter, for the laugh. We'll send you exclusive offers and remind you how beautiful you are. You can unsubscribe at any time.