James Cadden
James Cadden is a Monaghan man who's been performing for years. He was the 2019 winner of the 'Dublin's Next Top Comic' award and a runner-up in the 2022 Show Me The Funny competition. James' style has been described as darkly irreverent & energetically boisterous, so if you like your comedy with a bit of an edge, James is certainly one for you.
Saturday 29th October 2022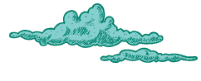 Sign up for our comedy newsletter, for the laugh. We'll send you exclusive offers and remind you how beautiful you are. You can unsubscribe at any time.