Paddy Cullivan
Paddy has performed his sold-out historical entertainments all over Ireland and beyond. Storyboarded documentaries in waiting, he presents political and aesthetic narratives from past and present in a new and exciting way incorporating songs, imagery and a unique, passionate insight.
The Murder of Michael Collins
Historical Entertainer Paddy Cullivan brings you the incredible story of the death of Ireland's first Commander-in-Chief. An audio-visual spectacular featuring hundreds of images, shocking new research and incredible songs, Paddy dares to unravel the secrets and lies around what happened that fateful day in Béal na mBlath, 22nd August 1922.
Did Michael Collins have a secret son in London? Was he really going to keep to the Anglo-Irish Treaty or was he planning to resume the war? If the anti-treaty side shot him, why did the Free State instigate a massive cover-up? How can one of the most important men in Irish history have no autopsy report, no investigation, inquest or even a death cert? And who really shot Michael Collins? Why is there such reticence from certain quarters - to this day - to find out the truth?
No less complex or mysterious than the death of JFK and with as many twists and turns, 'The Murder of Michael Collins' is a fascinating rollercoaster ride that will change your perceptions of Irish history forever…
A huge hit online, Paddy has brought this mind-blowing solo show to the stage – here are just some of the reviews
"Mesmerising stuff - a complicated story, brilliantly told" – Irish Times
"Amazing work - hard history told with a light touch. Comhghairdeas" – Mary Lou McDonald, President of Sinn Fein
No events found.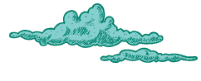 Sign up for our comedy newsletter, for the laugh. We'll send you exclusive offers and remind you how beautiful you are. You can unsubscribe at any time.