Tom O'Mahony
Tom hosts two hugely successful podcasts. The Buckshot Podcast and The Tom & Gerry Show. He is pure culchie turned up to 11. Tom's stand up has seen him support the likes of Nina Conti, Michael Winslow (of Police Academy fame), Neil Delamare and Tommy Tiernan as part of their nationwide tours.
A regular on Irish TV, Tom starred alongside the legendary Rik Mayall in Season 1 of the award-winning TV series Damo & Ivor. He also featured in the hit RTÉ show Bridget & Eamon as your everyday oddball neighbour Paddy d'Pervert (it's French!)
Clattered
Fresh from supporting The 2 Johnnies in both 3Arena and The Marquee, comedian Tom O'Mahony brings his brand new sell-out show 'CLATTERED' to Galway Comedy Festival.
After the clattering we've taken over the past 2 years, Tom is bursting out of the wilds of Tipperary to bring his brand new barnstorming stand-up show to Galway as part of his nationwide tour.
"Brilliantly badass …" - Entertainment.ie
No events found.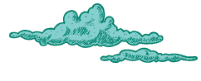 Sign up for our comedy newsletter, for the laugh. We'll send you exclusive offers and remind you how beautiful you are. You can unsubscribe at any time.