Paul Marsh
Despite making a later in life arrival to comedy than most, Paul Marsh has made up for his late start by making a massive impact on the Irish comedy scene. Paul wasted no time and rapidly racked up winner's trophies in some of Ireland's premier new comedy competitions, winning both the Tedfest Toilet Duck Award 2015 and the Capital Comedy Club Competition in Dublin.
Paul has since performed regularly at all the Irish comedy clubs for over 6 years as well as being a Kilkenny Cats Laughs and Galway Comedy Festival regular. Paul is now one of the most in-demand acts in Ireland and the UK.
On Fire
After 11 years of regularly playing every stage on the Irish comedy circuit, multi award winning comedian Paul Marsh brought his first one man show to the Edinburgh Fringe Festival 2019 for a sell-out run. His plan was to tour it around Ireland in 2020, but we all know what happened then…
Paul's other job as a Firefighter and Paramedic kept him busy up until now. But he's been yearning to get back on the comedy stage and especially to tour this show. It's a show about parenthood, getting old, marriage and one-liners... loads of one-liners!
"Fantastic set! Great delivery and charisma on stage"- The Stand Newcastle
No events found.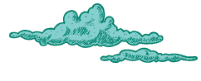 Sign up for our comedy newsletter, for the laugh. We'll send you exclusive offers and remind you how beautiful you are. You can unsubscribe at any time.