Dylan Moran
We Got This is the brand new show from BAFTA and Perrier award winning comedian Dylan Moran, who is coming to Galway as part of #GCF22. It promises to be a joyously furious romp through the frustration and folly of modern day life.

"Trumping Shakespeare, he reduces life to four ages: 'Child, failure, old and dead'. Faced with one liners as killing as that the world suddenly seems a better place"

- The Telegraph
No events found.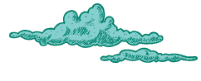 Sign up for our comedy newsletter, for the laugh. We'll send you exclusive offers and remind you how beautiful you are. You can unsubscribe at any time.