Aindrias De Staic
Aindrias De Staic is the eclectic elusive Seanachai who fuses traditional storytelling with his own contemporary tales. Expect stories, music, myth and magic with a blast of Wild Atlantic Wit. Hear tall tales and short sceals of a hidden Ireland and of course, the latest & greatest misadventures of Galway's favourite Bard.
Shtax is Back In Town
Long Covid, Short Stories, Tall Tales and Small Towns
The bard of MoyTura returns to the native city for an unmissable special evening of short stories and tall tales. Leading the vanguard of new Irish storytelling, his work fuses traditional seanachais with rhythmic spoken word, vigorous violin and a natural flair for humour. Are ye ready for a wild night of local stories!?
"The performance is half seanchaí, half shaman, half Fiddler of Dooney with a whallop of Flann O'Brien thrown into the mix" - Philip Dune, State.ie

No events found.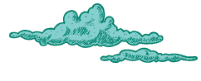 Sign up for our comedy newsletter, for the laugh. We'll send you exclusive offers and remind you how beautiful you are. You can unsubscribe at any time.