Cormac Moore
Cormac Moore is an Irish comedian and former award winning radio presenter with Dublin's number 1 commercial radio station FM104, SPIN1038 and iRadio. After doing the open mic circuit in Dublin for less than 3 years, Cormac was offered his first full time role on air. iRadio gave him his first gig together with Irish model, author and broadcaster Daniella Moyles, where he received a nomination for Best Newcomer of the Year at the Irish Radio Awards.
"An audience favourite"

- Comedy Crunch, Dublin
No events found.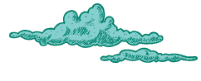 Sign up for our comedy newsletter, for the laugh. We'll send you exclusive offers and remind you how beautiful you are. You can unsubscribe at any time.