Glenn Wool
Glenn began his comedy career in his hometown of Vancouver in 1995. He quickly became one of the rising international stars, and household names on the UK & European comedy circuits. He has toured all over the world including: Australia, New Zealand, USA, South Africa, Switzerland, France, Croatia, Arabia & Asia (to name a few!)
Winning over audiences globally and a TV favourite on the Melbourne, Sydney & New Zealand International Comedy Galas. Glenn was nominated for Best International Act at the New Zealand Comedy Awards and was twice nominated as Best Headliner at the Chortle Awards.
The Tiny Kings of Winter
Glenn aims his mind's eye back over the last four years of tumultuous change. Dredging laughs from memories as he contemplates the sheer speed in which it all shifted into something so different. He burned his party lifestyle to the ground and from the ashes emerged a phoenix of personal responsibility that includes a wife, two kids and a nice little house in the countryside.
It's an hour of unsettling stories about settling down. Growing up, growing out, and dropping off (kids at school), getting older, dumber and wiser in equal measures.
This show will be recorded as a comedy special, so you can have your laughter forever immortalised.
"A masterpiece of comedy which has the audience helpless with laughter. I genuinely think this is one of the best hours of comedy I have ever seen. Why aren't you in a queue somewhere buying a ticket?" - The Scotsman
No events found.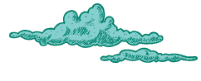 Sign up for our comedy newsletter, for the laugh. We'll send you exclusive offers and remind you how beautiful you are. You can unsubscribe at any time.