Elena Gabrielle
Elena Gabrielle's satirical look on modern relationships teamed with her uproarious musicality has seen her steal the show from Canada to South Africa.
This Australian born European based comedian has gone viral with 30 million plus views on YouTube to date.
Her embarrassing date stories are delivered in an intuitive storytelling style which cuts through cultural divides and is enjoyed globally. After touring non-stop for years with 'Story Party Tour' (which saw her perform over shows in that time and in 65 countries) Elena earned some new fans here in Galway at last year's festival with her tour show "Dirrty".
"Elena's cheeky repertoire will leave you bewildered, frightened, entertained and excited"

- ABC.net.au
No events found.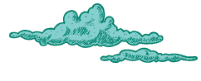 Sign up for our comedy newsletter, for the laugh. We'll send you exclusive offers and remind you how beautiful you are. You can unsubscribe at any time.