Colin Geddis
In the last ten years, Colin Geddis has dominated northern Irish comedy, selling out his solo stand up shows, generating millions of hits online and has millions of podcast downloads on his hugely popular 'General Banter' podcast. Colin Geddis has been at the forefront of new northern Irish comedy, creating his own scene with thousands of fans all over the UK.
"The Leading Light of Northern Irish Comedy" - Hot Press Magazine
"Arguably the best standup on this island" - Rigsy, Radio Ulster
"In the last ten years Colin Geddis has dominated Northern Irish comedy" - SSE Arena Belfast
No events found.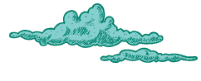 Sign up for our comedy newsletter, for the laugh. We'll send you exclusive offers and remind you how beautiful you are. You can unsubscribe at any time.