Andy Askins
Andy Askins is a diminutive figure who exudes an air of vulnerability and an innocent child-like quality as he steps up to the microphone armed with a guitar and a cheeky grin. Andy has an expertly crafted routine littered with an eclectic mix of offbeat comic songs and parodies. A talented musician with a captivating voice, popular songs have been re-written and given a perverse twist to tremendous comic effect.
"a persona that invites pity, but elicits laughs" - Chortle
No events found.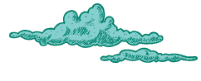 Sign up for our comedy newsletter, for the laugh. We'll send you exclusive offers and remind you how beautiful you are. You can unsubscribe at any time.