The Latchikos
Having started out as a busking band, and fusing a heady mix of traditional Irish violin with Spanish gypsy guitar and world tribal beats on the Cajon box, Aindrias de Staic and his compadres have created their very own sound. The Latchikos blend a raw violin sound with west of Ireland storytelling and driving Spanish gypsy rhythms, all infused with de Staic's idiosyncratic humour and gusto.
Thursday 27th October 2022
Thursday 27th October, Roisin Dubh
DOORS: 22:30 | SHOW: 23:00 | Age 18+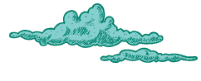 Sign up for our comedy newsletter, for the laugh. We'll send you exclusive offers and remind you how beautiful you are. You can unsubscribe at any time.