Jojo Sutherland
With over twenty years of experience, Jo Jo is an unstoppable comedy force. As recently as 2020 she won the Scottish Comedy Award for Best Show. Having raised four kids and divorced twice, Jojo has many hilarious stories to tell and she does so with aplomb.
"A performer the audience would have watched all night"
- Herald
No events found.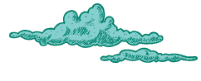 Sign up for our comedy newsletter, for the laugh. We'll send you exclusive offers and remind you how beautiful you are. You can unsubscribe at any time.