Kevin McAleer
Kevin McAleer's 'boring Uncle Colm' persona in Derry Girls brought him a whole new wave of fans; many of them were surprised to learn that he's also a living legend of Irish stand-up in his spare time, but they have been catching on fast to what the regulars have been feasting on for years- the Tyrone space cadet's legendary command of language, timing and delivery remains razor sharp, and his timeless brand of pure balderdash is funnier than ever. In 'Why am I Here', McAleer asks the really big questions and spectacularly fails to provide the answers. You mightn't be any the wiser afterwards, but you definitely won't be bored.
"Master of the deadpan delivery"
- The Sunday Times
"Laughter barely the safe side of hysteria"
- The Irish Times
No events found.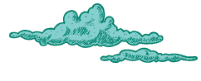 Sign up for our comedy newsletter, for the laugh. We'll send you exclusive offers and remind you how beautiful you are. You can unsubscribe at any time.