Joe Rooney
A stalwart of the Irish comedy scene, Joe is seriously comically multi-talented. He was voted Best Comedian at the Pure M Awards in 2017. His energetic mixture of stand-up and musical comedy has long proved a hit with all ages and nationalities.Joe is also known as Father Damo in Father Ted and Timmy in the long-running RTÉ sitcom Killinaskully. He is most definitely no ordinary Joe.
"Occasionally laconic, at times infectiously manic, and always riveting – coupled with his years of experience have made him one of Ireland's 10 Most Wanted, when promoters nationwide pick up their phones"
- Hot Press
Saturday 29th October 2022
Joe Rooney: A Celebration of Father Ted, with special guest Pat McDonnell (Eoin McLove)
Saturday 29th October, The Loft at Seven
DOORS: 19:30 | SHOW: 20:00 | Age 18+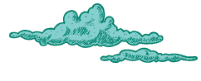 Sign up for our comedy newsletter, for the laugh. We'll send you exclusive offers and remind you how beautiful you are. You can unsubscribe at any time.