Joe Rooney
A stalwart of the Irish comedy scene, Joe is seriously comically multi-talented. He was voted Best Comedian at the Pure M Awards in 2017. His energetic mixture of stand-up and musical comedy has long proved a hit with all ages and nationalities.Joe is also known as Father Damo in Father Ted and Timmy in the long-running RTÉ sitcom Killinaskully. He is most definitely no ordinary Joe.
"Occasionally laconic, at times infectiously manic, and always riveting – coupled with his years of experience have made him one of Ireland's 10 Most Wanted, when promoters nationwide pick up their phones"
- Hot Press
No events found.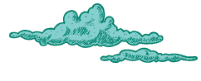 Sign up for our comedy newsletter, for the laugh. We'll send you exclusive offers and remind you how beautiful you are. You can unsubscribe at any time.