Jessica Collins
Recently seen on First Dates Ireland, Jess has gone from seeing her favourite Irish comics to sharing the stage with them. She has already achieved a number of her comedy goals, one of which was to feature in the line-up at Electric Picnic in 2019, not to mention being a finalist at the Show Me the Funny competition back in early 2020. Jess has made regular appearances in many of Ireland's well-known comedy clubs. If there is a room to create tension in, she will be there mic in hand to make sure it remains there!
Monday 31st October 2022
Monday 31st October, The Loft at Seven
DOORS: 14:30 | SHOW: 15:00 | PG, may be adult content, unreserved Seating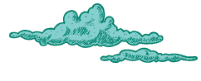 Sign up for our comedy newsletter, for the laugh. We'll send you exclusive offers and remind you how beautiful you are. You can unsubscribe at any time.