Emmanuel Sonubi
London based Emmanuel Sonubi's career in Comedy started only a few years ago and quickly grew from strength to strength earning himself a reputation as "one to watch out for". A regular favourite on the live comedy circuit, he has become one of the most sought after acts working today. As seen on the recent series of 'Live at the Apollo' 'Comedy Central's Stand-Up UK' and the 'ITV2's Stand-up Sketch Show', Emmanuel's credits continue to grow as does his popularity with audiences around the world.
".. blimey. That's one massive bloke!"
- The Comedy Store London
No events found.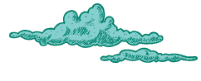 Sign up for our comedy newsletter, for the laugh. We'll send you exclusive offers and remind you how beautiful you are. You can unsubscribe at any time.