Breda Larkin
Breda Larkin grew up on a farm avoiding dykes only to spend the rest of her life chasing them! Enjoy her unapologetic rural feminist dark humour as she regals you with tales of her fathers' bullocks and her quest to dismantle the patriarchal agricultural system! She is also the left flap of successful comedy duo The Wild Geeze.
"...gently impassioned polemics and enjoyably daft puns" - Irish Times
No events found.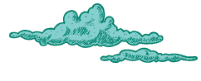 Sign up for our comedy newsletter, for the laugh. We'll send you exclusive offers and remind you how beautiful you are. You can unsubscribe at any time.