Allyson June Smith
After her initial forays into standup garnered her some success, Allyson hit the comedy club circuit, which in turn propelled her to headlining gigs at festivals around her native Canada. She shone in multiple high-profile slots at the Winnipeg, Halifax and Montreal's Just For Laughs Festival. And that was just the start. In the years that followed she received multiple nominations for Best Female Stand-up at the Canadian Comedy Awards, taped her own Comedy Now special and did stints on MuchMusic's Video on Trial and CBC's The Debaters.
"Simply one of the funniest comedians I've ever worked with"
-
Jason Manford
No events found.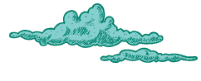 Sign up for our comedy newsletter, for the laugh. We'll send you exclusive offers and remind you how beautiful you are. You can unsubscribe at any time.