FAULTY TOWERS: THE DINING EXPERIENCE
When the audience become diners in the 'Faulty Towers' restaurant, pretty much anything can happen – because 70% of the show is improvised. The fun starts as guests wait to be seated. It then hurtles along in a 2-hour tour de force of gags and shambolic service as Basil, Sybil and Manuel serve a '70s-style 3-course meal together with a good dollop of mayhem. Expect the unexpected!
"Outrageously funny" - Broadway Baby, Edinburgh Fringe
Ticket price includes 3 course meal & the show
Fun for all the family (recommended 13+)
Wednesday 20th October 2021
Friday 22nd October 2021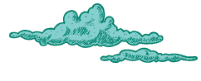 Sign up for our comedy newsletter, for the laugh. We'll send you exclusive offers and remind you how beautiful you are. You can unsubscribe at any time.