Karl Spain
There is no better MC in Ireland than Karl Spain, and often no better night of comedy than Galway Comedy Festival's Late Night KARLnival! The show, where comedians perform their darker, edgier material - and you never know who will turn up on the night - in front of Galway's hardest core comedy fans is both institution and unmissable event.
Karl has worked with some of the world's greatest comedians, including a recent tour with Kevin Bridges. He has also written for lots of comedians over the last decade or so, so you have been laughing at his jokes even when you didn't realise it!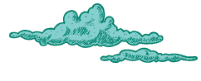 Sign up for our comedy newsletter, for the laugh. We'll send you exclusive offers and remind you how beautiful you are. You can unsubscribe at any time.