Frank Sanazi
Frank Sanazi 'Ze Ubermeister of Lounge' brings a New Order and discipline to the usually more relaxed swing scene.
As the name suggests Sanazi is an unnerving comedic mix of the singing legend Frank Sinatra and the infamous dictator Adolf Hitler, poking fun at history's most famous German dictator through a mixture of puns, slapstick and musical numbers as well as mocking recent dictatorships.
Frank reworks The Rat Packs classics with his own extreme renditions, that he calls "Uneasy listening". These hilarious numbers include such hits as "Third Reich", "Strangers on my Flight" and "Zieg Heil with Me".
"An endearing and creative character who won't fail to make you laugh, sing and zieg heil"

- Broadway Baby
No events found.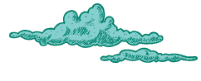 Sign up for our comedy newsletter, for the laugh. We'll send you exclusive offers and remind you how beautiful you are. You can unsubscribe at any time.