WOMP Events
A bedroom business born from boredom in the early weeks of the 2020 lockdown, WOMP Events have since graduated from hosting comedy quizzes on Zoom to a string of sold-out themed quizzes, events, and club nights across the country.
Fresh from their Electric Picnic debut, WOMP are returning to Galway Comedy Festival with a night of nonsense.
NONSENSE NIGHT
Following their sold-out Galway Comedy Festival debut last year, WOMP Events bring you a whole new night of nonsense to kick off #GCF23. This is not your basic b*tch pub quiz, but an opportunity to test your team's intelligence/wit/capacity for craic in a quiz night that actually requires very little intelligence or quizzing.
The evening will combine common knowledge quiz rounds with craic including Spin the Prize Wheel, tortilla wrap battles, song games, Celebrity Sibling Picture Rounds, Roast The Host, Shrek Rave Rounds, a Wrap Battle, a Creampie Round, Whose Joke Makes Our Judge Laugh The Most, Opposite Answers, Multiple Choice, Speed Rounds, Once In A Conga Line, Car-less Carpool Karaoke (AKA regular karaoke) & more.
It promises to be good fun and a waste of perfectly good confetti with lots of nonsense, prizes and opportunities to learn something new (....probably not that last bit). Fun for all the family (rated 18+).
Tuesday 24th October 2023
Tuesday 24th October, Massimo Bar
DOORS: 19:00 | SHOW: 20:00 | AGE 18+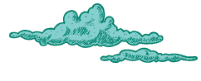 Sign up for our comedy newsletter, for the laugh. We'll send you exclusive offers and remind you how beautiful you are. You can unsubscribe at any time.