Zora Star
Zora Star is a cool drink of water after one too many sugary shots. Subtle, clean and understated she'll whet your appetite and have you begging for more of her sweet, juicy....well-rounded...character work. Zora is the current title holder of the Apprentease Award Western Australia and has hopped over hot from down under to get your down unders hot.
Monday 31st October 2022
Monday 31st October, Roisin Dubh
DOORS: 19:00 | SHOW: 20:00 | Age 18+, Limited Unreserved seating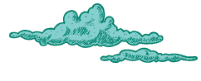 Sign up for our comedy newsletter, for the laugh. We'll send you exclusive offers and remind you how beautiful you are. You can unsubscribe at any time.