Galway Street Club
Formed in 2016, Galway Street Club are a collective of street musicians hailing from various corners of the globe who came together after a random jam on the city's famous Shop Street.
Saturday 29th October 2022
Saturday 29th October, Roisin Dubh
DOORS: 22:30 | SHOW: 23:00 | Age 18+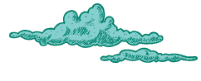 Sign up for our comedy newsletter, for the laugh. We'll send you exclusive offers and remind you how beautiful you are. You can unsubscribe at any time.