Stephen Ryan
Stephen Ryan is a previous winner of the Forbidden Fruit Comedy Competition, a finalist in the 2016 Irish Comedian of the Year competition and a two-time finalist in the prestigious Chortle Student Comedy Competition. This Limerick comedian has performed at numerous festivals throughout Ireland and the UK including Edinburgh, Latitude, Forbidden Fruit, TedFest and (of course) Galway Comedy Festival - and is a regular headliner on the Irish comedy circuit.
"This composed Irishman has a charming way with words, elegantly tricksy wordplay liberally peppering his set.... mesmerising aura" - Chortle UK
No events found.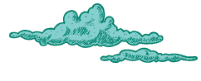 Sign up for our comedy newsletter, for the laugh. We'll send you exclusive offers and remind you how beautiful you are. You can unsubscribe at any time.