John Conneely Inc.
It's probably fair to say that John Conneely Inc at Róisín Dubh has now become more of a Sunday institution in Galway than Mass itself. With an ever-growing and loyal congregation and an assembled band of some of the most talented musicians/disciples, they've created a brand of music that could lift even the most nailed-down of roofs.
Sunday 30th October 2022
Sunday 30th October, Roisin Dubh
DOORS: 22:30 | SHOW: 23:00 | Age 18+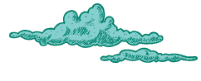 Sign up for our comedy newsletter, for the laugh. We'll send you exclusive offers and remind you how beautiful you are. You can unsubscribe at any time.