Katie Walsh
One half of WOMP Events, Headford native Katie Walsh is an animal rights advocate and very close friends with many funny people. Katie is also a firm believer that she is herself quite funny, too.
Wednesday 26th October 2022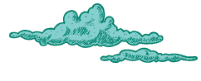 Sign up for our comedy newsletter, for the laugh. We'll send you exclusive offers and remind you how beautiful you are. You can unsubscribe at any time.