Comedy Club Crawl with Mystery Guests
Our hugely popular Comedy Club Crawl returns in 2022. It's all the fun of a comedy club combined with the craic of a pub crawl. What could possibly go wrong?
Here's how it works: You decide it sounds fun so you take a chance, and book your ticket. A few days before the show we'll tell you where to go - venue 1. Arrive on time, grab a drink (which you pay for using your own money) and settle in for fun. Here you'll see your host / MC for the show and another top comedian. Then we reveal your next venue where you do the same thing again (drink, sit, laugh), and repeat for the third venue where you see one of the top acts from our programme.
This year, we're upping the ante. We're going to have an "uptown crawl" and a "downtown crawl" running at the same time, with both crawls ultimately meeting up in the third and final bigger venue for the headline act - Reginald D Hunter, Rich Hall, Glenn Wool or perhaps Andrew Maxwell.
Who knows who it'll be? We do but we are keeping it a secret, for now.
No events found.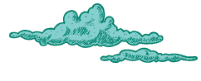 Sign up for our comedy newsletter, for the laugh. We'll send you exclusive offers and remind you how beautiful you are. You can unsubscribe at any time.