Johnny Graham
The Galway-based Tullamore native Johnny Graham has shared the stage with Dave McSavage, the Rubberbandits and Farmer Michael to name a few. Star of viral video, "Man Flu: The Truth" (which has received a million hits), as well as other successful YouTube pieces. Johnny also runs and hosts "Ireland's Smallest Comedy Club", a weekly comedy club upstairs in The Dew Drop Inn, Galway. Johnny is a showman of the highest calibre and his hilarious views and observational comedy style is fresh, unique and a must-see.
"Where were you when we were casting Fr. Ted?" – Ros Hubbard, Casting
Ireland's Smallest Comedy Club
This show runs every Thursday night in a tiny room and has done so successfully for many years now. Started by Johnny Graham and Dermot Roche and now run weekly with Johnny and Bob Hennigan, this Comedy Club has built into a real Galway success story. It attracts comedians from all over the country and a number of international performers also. Join Bob, Johnny & their guests on Thurs 27 Oct as part of #GCF22 - see what all the fuss is about.
No events found.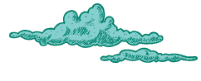 Sign up for our comedy newsletter, for the laugh. We'll send you exclusive offers and remind you how beautiful you are. You can unsubscribe at any time.