Paraic Breathnach
A fluent Irish speaker, Paraic is an actor, performer, writer and storyteller. As a student in University College Galway, he was deeply involved with An Cumann Drámaíochta and Dramsoc, where he teamed up with Ollie Jennings in a series of groundbreaking cultural initiatives in and out of college. He worked with An Taibhdhearc and Druid Theatres and became the first manager of Galway Arts Centre, before co-founding Macnas with Ollie Jennings.
The Amadán In Me
Paraic Breathnach relates stories and yarns from a life in the creative world with a few bitter comments on the death of Galway.
No events found.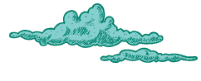 Sign up for our comedy newsletter, for the laugh. We'll send you exclusive offers and remind you how beautiful you are. You can unsubscribe at any time.