Lorcan Hughes
One half of Ireland's oldest & least successful boyband Totally Wired, Lorcan Hughes is now on his solo tour. But is he Liam or Noel? Robbie or Gary? Who knows. But what we do know is he's banned from China & has performed everywhere from Finglas to Finland, Dingle to Dubai, Edinburgh to Egypt - a veteran of the comedy scene who has played every festival & club & still isn't as famous as Mattress Mick.
Thursday 27th October 2022
Thursday 27th October, Roisin Dubh
DOORS: 22:30 | SHOW: 23:00 | Age 18+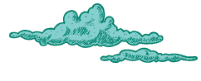 Sign up for our comedy newsletter, for the laugh. We'll send you exclusive offers and remind you how beautiful you are. You can unsubscribe at any time.