Kate Williams
Kate Williams is fresh on the Comedy circuit and she's coming in hot. Starting out as a flyerer with delusions of grandeur, Kate now tells jokes to whoever will listen & also to the ones that won't. She is a disappointment to her family and has a fondness for Gregg's cuisine. Previous jobs include: All the shit ones.
Kate has performed at multiple International comedy festivals including; Adelaide Fringe Festival 2019/2020 & Melbourne International Comedy Festival 2019. Be sure to catch her Irish debut!
No events found.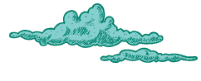 Sign up for our comedy newsletter, for the laugh. We'll send you exclusive offers and remind you how beautiful you are. You can unsubscribe at any time.