Jack Masterson
Mayo native Jack Masterson is going from strength to strength. He has an innocent demeanour which belies a sharp, dark and dangerous mind. Although a newcomer on the Irish circuit, Jack earned his spot at #GCF22 by bringing big laughs at the 2022 Show Me The Funny finale.
Saturday 29th October 2022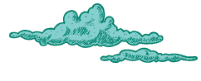 Sign up for our comedy newsletter, for the laugh. We'll send you exclusive offers and remind you how beautiful you are. You can unsubscribe at any time.