Ellen O'Reilly
Ellen O'Reilly is a musician who turned to stand up after her life went a bit topsy turvy, expect some very filthy stories, bad language and sing-alongy-jokey songs that are not for the font hearted! Described as the female Bill Bailey (with slightly less ass hair), Ellen is sure to leave ya weeping, cringing and releasing much mirth. We might need to put down some towels..
"Fearless in tackling difficult subjects with razor sharp wit" - Mark Maier, Comedian
No events found.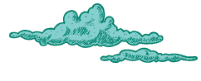 Sign up for our comedy newsletter, for the laugh. We'll send you exclusive offers and remind you how beautiful you are. You can unsubscribe at any time.