Chris Watts
One of Ireland's most promising young comedians, Chris Watts only got on stage for the first time in late 2021. Despite this, he has already performed in iconic Irish venues, including the Róisín Dubh and Workman's Club. He has worked with renowned Irish comics such as Karl Spain and Deirdre O'Kane and performed as a support act for Danny O'Brien on his 'The God of All Things Bad' tour earlier this year. #GCF22 will mark Chris's festival debut but he is just getting started!
Monday 31st October 2022
Monday 31st October, The Loft at Seven
DOORS: 14:30 | SHOW: 15:00 | PG, may be adult content, unreserved Seating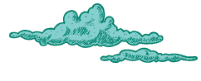 Sign up for our comedy newsletter, for the laugh. We'll send you exclusive offers and remind you how beautiful you are. You can unsubscribe at any time.