Amy Walsh
Galway's own Amy Walsh has a storytelling style that makes you feel like you're sitting in the pub exchanging a few tales with friends. She has gigged the length and breadth of Ireland, across the UK, all over Vancouver and Amsterdam. In 2019 she performed at our festival alongside some of the best names in comedy.
Wednesday 26th October 2022
Thursday 27th October 2022
Thursday 27th October, Dew Drop Inn
DOORS: 20:30 | SHOW: 21:00 | Age 18+
Saturday 29th October 2022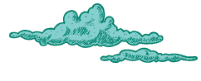 Sign up for our comedy newsletter, for the laugh. We'll send you exclusive offers and remind you how beautiful you are. You can unsubscribe at any time.