Adam Burke
Fresh from hosting the Comedy Arena at Electric Picnic, Adam comes to Galway having been at the heart of the comedy scene in Ireland for over 15 years. He is the mastermind behind the Bray Comedy Festival, he hosts the massively successful Bingo Loco and is the man behind the Hardy Har comedy club at the Harbour Bar for 14 years.
Prison, Pirates and The World's Most Dangerous Man
"A showman. An energetic, irrepressible, gag-spouting showman" - Irish Independent
Adam Burke's reputation as one of the country's finest comedy hosts has recently taken him to the biggest stages including 3Arena, Vicar Street, Cork Opera House and The Royal Theatre and to top festival stages including Electric Picnic, All Together Now and At The Manor.
And whilst perhaps best known for regularly fronting the global phenomenon Bingo Loco, Adam is a well established stand up act who has performed with household names like Tommy Tiernan, Dylan Moran, Jason Byrne, Joanne McNally, Deirdre O'Kane and The Rubberbandits.
In his latest solo show 'Prison, Pirates and The World's Most Dangerous Man', Adam demonstrates his knack for landing himself in hot water with everyone from world famous cage fighters to Dryrobe-clad, sea-swimming vegans.
"A legend" - Joe.ie
No events found.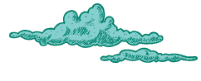 Sign up for our comedy newsletter, for the laugh. We'll send you exclusive offers and remind you how beautiful you are. You can unsubscribe at any time.