Biddy O'Loughlin
Biddy O'Loughlin is a writer, actor, singer and filmmaker from Alice Springs. In 2011 she wrote, produced and performed a solo show, The Girl Who Thought She Was Irish, at the Edinburgh International Arts Festival. The show travelled to Belfast, Geneva, Galway, Dublin, Limerick, London and Montreal.
In 2012, she wrote a second solo show, Funny Rabbit, for the Melbourne Fringe. It went nowhere. Her left elbow has appeared in a Heinz Soup Commercial.
"A breathtaking performance from O'Loughlin. A risky triumph for the festival. If you're not easily offended, Biddy's worth listening to. Just don't bring your mother. Or your priest." - Out To Lunch Theatre Festival, Belfast
Biddy O'Loughlin: Funny Girl, Sad Songs
A set of heart breaking lyrics and stories with no shortage of punchlines, Biddy O'Loughlin is the queen of light and shade. Biddy O'Loughlin is a storyteller from Alice Springs, Australia.
No events found.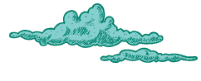 Sign up for our comedy newsletter, for the laugh. We'll send you exclusive offers and remind you how beautiful you are. You can unsubscribe at any time.