Barry Murphy
Barry Murphy is Ireland's undisputed Comedy Don. He founded the country's longest running comedy club, The Comedy Cellar in 1989. Barry has been a writer or performer or both on practically all critically acclaimed home grown comedy for several decades. His list of credits include The End, Father Ted, Soupy Norman, Stand and Deliver, Irish Pictorial Weekly and of course Après Match.
"Barry Murphy's German alter ego, Gunter, is as laugh-a-loud funny as it is satirical. He deserves to be bigger than Riverdance and The Corrs put together" - The Irish Times
No events found.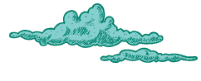 Sign up for our comedy newsletter, for the laugh. We'll send you exclusive offers and remind you how beautiful you are. You can unsubscribe at any time.