Sinéad Quinlan
Sinéad Quinlan is a 26 year old toasted cheese sandwich fanatic from Cork. She is a rapidly rising comedy star. So rapid in fact, in early 2020 she won RTÉ's national stand up competition, 'Stand Up and Be Funny' on the Ray D'Arcy Show (RTE1), with only seven gigs under her belt! And followed that with her RTÉ Player series, Seriously Sinéad? - with a second season in production. You will have also seen her co-hosting The Den on RTÉ2. Her brilliant, surreal descriptions of everyday life will have you in stitches.
"Sinéad Quinlan crowned Ireland's new queen of comedy" - Chortle
As Seen On Radio
In her charming and surreal sytle of storytelling, join Sinéad as she tells us how she went from working as a social worker to a comedian and now a full-time gowl. Withsupport from Ian Burke.
No events found.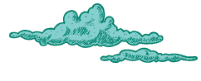 Sign up for our comedy newsletter, for the laugh. We'll send you exclusive offers and remind you how beautiful you are. You can unsubscribe at any time.