Ross Browne
With over 50 million online views of his original comedy, Ross Browne has emerged as one of comedy's fastest rising stars in Europe, both on and off the stage. As well as co-hosting KC & Ross in the Morning on Cork's 96FM, he also starred in TV series Scorchio, The Young Offenders and The Fear. While Ross's humour draws on his unique Irish wit and charm, his themes and style have truly universal appeal, which is evident in his special, Ja Know What I Mean? which is now available on Amazon Prime.
"Lively and very funny, an absolute treat to watch"
- Pat Shortt
Friday 28th October 2022
Friday 28th October, Roisin Dubh Upstairs
DOORS: 20:00 | SHOW: 20:30 | Age 18+, unreserved seating, arrive early for best choice
Saturday 29th October 2022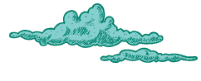 Sign up for our comedy newsletter, for the laugh. We'll send you exclusive offers and remind you how beautiful you are. You can unsubscribe at any time.