Pat McDonnell
Best known for his role as Eoin McLove on Father Ted, Pat has also delighted Irish viewers on Moone Boy, Stew, Naked Camera and the Savage Eye. More than that, Pat is one of Ireland's most accomplished and respected comedians. He's been touring comedy clubs at home and abroad for years earning international acclaim for ripping rooms apart wherever he goes. A favourite at Galway Comedy Festival, Patrick's vacant stare and guileless manner will have you laughing before he opens his mouth.
"…an impressive and persuasively tub-thumping performance"
- Chortle
No events found.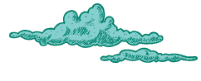 Sign up for our comedy newsletter, for the laugh. We'll send you exclusive offers and remind you how beautiful you are. You can unsubscribe at any time.