Ian Burke
A new comedian to the scene, Ian is quickly rising up the Irish comedy ladder with his incredibly dark sense of humour which leaves audiences in stitches, while asking "did he really just say that?" Ian won this year's Show Me The Funny, Ireland's premier comedy competition, and has also previously been crowned Cork Comedian of the Year (despite being from Galway). He has recently graced the stages at All Together Now & Electric Picnic. Don't miss out on seeing him turn the darkest of subject matters into laugh-out-loud punchlines.
Monday 31st October 2022
Monday 31st October, The Loft at Seven
DOORS: 14:30 | SHOW: 15:00 | PG, may be adult content, unreserved Seating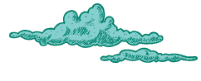 Sign up for our comedy newsletter, for the laugh. We'll send you exclusive offers and remind you how beautiful you are. You can unsubscribe at any time.